Clinicians
Dr. Stefanie Lockhart-Pettaway, Psy.D, MSW
Clinical Psychologist PSY 24837
Hello!
We all deal with various stressors, from time to time, that can become overwhelming. In those times, it is important to get the help needed to ensure your personal and professional success. I believe each of us has an idea how we would like our lives to be. As a psychologist, I work with my clients to discover the best path to their ideal. This is done by creating a therapeutic relationship built on trust and unconditional regard.I completed my Doctorate in Clinical Psychology (Psy.D) degree at the California School of Professional Psychology at Alliant International University, Los Angeles (APA accredited) and received my Master of Social Welfare (MSW) degree from University of California, Los Angeles. I also have advanced training in Cognitive Behavioral Therapy from the Cognitive Therapy & Training Center, San Diego, CA. My experience consists of working with persons in community mental health settings, psychiatric hospitals, university counseling centers and private practice. I specialize in working with adolescents and adults experiencing panic and anxiety, depression, phase of life challenges and transitions, identity and self-development, multicultural and diversity concerns (ethnicity, race, gender, sexuality, age, etc.), adjustment challenges, grief and relational challenges. I use an integrative approach, ensuring interventions are client specific and culturally appropriate. If you have any questions about me or my practice, please contact me. I look forward to working with you!
Sonya Y. Lincoln, LCSW
Licensed Clinical Social Worker 93642
Every life is a story. We are each the hero of our own story. Daily we are faced with challenges and decisions. There are times we are better at navigating the challenges and making thoughtful decisions than others. My role, as a therapist, is to support those who need it to navigate challenges that may seem daunting. I want to help you identify and access the tools that allow you to live life heroically, and in a way that is wholesome and healthy. It is a role that I am passionate about.
As a licensed clinician, I have worked with adolescents, adults, seniors, couples and families. I have worked with individuals who have experienced trauma, grief and loss, conflict, ineffective communication skills, substance use, depression, anxiety and other mental health diagnoses. I utilize Cognitive Behavioral Therapy (CBT), Solution-Focused Therapy and Trauma Informed Care to help individuals improve their overall quality of life and thrive.
My approach is person-centered and collaborative. I will work with you to create individualized goals, and will diligently engage with you as you pursue them.
"With every breath, hope rises."
⦁ George E. Miller
---
Megan Davis, AMFT
Associate Marriage and Family Therapist 135029
We all need a little extra support from time to time. Life can be exciting but challenging at times. As an Associate Marriage and Family Therapist, I believe in supporting my clients as they navigate through life. I am passionate about helping my clients figure out who they want to be and supporting them through that journey. My goal as a therapist is to help my client be the best version of themselves. I received my Masters in Marriage and Family Therapy from the University of Laverne. I have spent the majority of my time as a therapist working in community mental health working with depression, anxiety, self-esteem, and domestic violence survivors. As a therapist, I pull from client-centered, CBT, and humanistic theoretical orientations.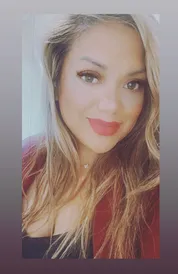 Mariel Tarbet Duran, ACSW
Associate Clinical Social Worker 80971
Life is definitely a journey. And we all have different seasons that we experience. I have always had a passion and heart for people and the community, including those struggling with depression, abandonment, identity, anxiety, trauma, substance abuse, loss and grief. There is light at the end of the tunnel. There is hope. I received a Bachelors in Psychology from Biola University and continued my education at the University of Southern California with a Masters in Social Work. I am an Associate Clinical Social Worker working in providing mental health and wellness services. I have worked with people from all walks of life and ages . I want to help people heal, feel seen and heard. I do meet you right where you are at and together we develop a rapport built on trust, empathy and empowerment. My therapeutic environment and setting is a safe space with no judgment. I utilize tools in motivational interviewing, cognitive behavioral therapy , trauma informed therapy and dialectical behavior therapy to assist clients to deal with difficult situations, cope with pain and work through past trauma modified to each person's needs and individuality . Looking forward to working with you to help set goals, encourage and empower you to find that peace and joy to thrive in life.

Mariel Tarbet Duran


---
Candis Woodard, MS
Psychological Associate, 94027728
Hi! I'm Candis Rene, and I am a Doctoral student who is majoring in Clinical Psychology. I have dreamt of becoming a Psychologist since the age of 7. My Bachelor of Science degree is in Psychology and my Masters degree is in Clinical Psychology with an emphasis in applied research. My passion is to truly help others through therapy and I am dedicated and devoted to serving each individual to the best of my abilities and beyond. My theoretical approaches are: cognitive behavioral therapy, client-centered therapy, solution focused therapy and psychodynamic.
Upon the completion of my Clinical PsyD. program, I intend to specialize in working with people diagnosed with generalized anxiety and/or mood disorders such as clinical depression, bipolar I or bipolar 2 disorder. G
iven my own personal experience in navigating the challenges related to these disorders, I feel that I can offer both empathy and understanding as I support clients in their healing process. I
n addition to working with clients with generalized anxiety disorder and mood disorders, I am also a BIPOC therapist.
I believe through kindness, and compassion, you are able to get to an individual's core; their soul, and this is where I feel the healing begins. I look forward to peeling back whatever layers are needed to get to that place, and embark upon a journey with you, where you can truly feel empowered by now having the tools needed to cope, evolve, overcome, excel, and enjoy life.
---
Administrative Staff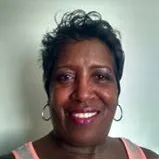 Mrs. Adrian D. Moore, MBA
Office Administrator
As Office Administrator of EMPOWERED LIVING Psychological Services, I pride myself in keeping an organized, orderly and welcoming office environment. I have a Master of Business Administration with a minor in Technology Management. I've worked over 40+ years in the field of technology in various job titles, retiring as an Operations Manager over employees in 7 states and later as Division Assistant for a major media advertising firm. Although my experience is vast in the media technology field, my exposure to behavioral health has been quite rewarding. I have been able to interface with clients directly and come out from behind the scenes. I enjoy assisting our clients, along with the competent and compassionate therapists on staff, in empowering their lives with unconditional support. I handle the day-to-day activities within the office including, but limited to, answering phone calls, texts and emails; maintaining filing systems, overseeing appointment setting and schedules, personal and billing data entry; a variety of front office reception tasks, organizing company events; and ensuring that your personal and confidential information is properly secured and handled with the utmost care and respect.
Call me to set up your appointments or answer any questions you may have; I will be happy to assist you and welcome you to our "home away from home!"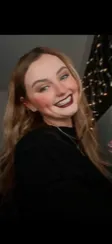 Abby Sonnentag, BS
Administrative Assistant
Pleased to meet you!
At Empowered Living Psychological Services, it is my goal and purpose as an Administrative Assistant to speak to our clientele with empathy and understanding. With a Bachelor's of Science degree in Psychology from University of La Verne, I believe I have mastered this skill especially with my experience in social work with families, children, and young adults. I am currently pursuing my education even further with Arizona State University's online program, for a Master's Degree in Forensic Psychology. I am thrilled to continue to advocate for the mental health community and to represent such a strong team of like-minded professionals here. My hope is to always provide a helping hand, a listening ear, and remind us all that it is okay to ask for help.

---